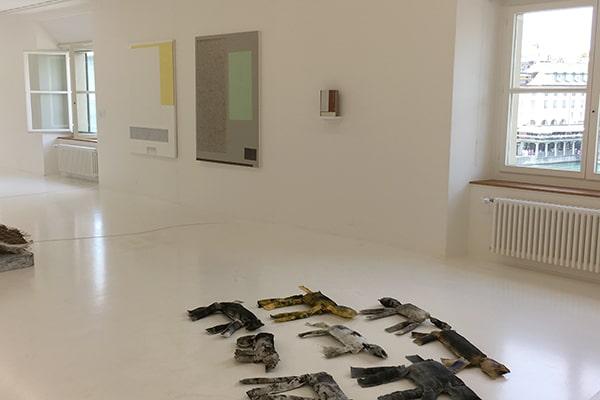 Insulation underlays interpreted somewhat differently

At present the art exhibition "Werk- und Atelierstipendien für Kunst" is taking place on the "stage" of the Helmhaus in Zurich. Artists show their latest creations there under the patronage of Zurich Culture.
One of the artists, Adam Thompson, recently contacted us. Our delivery - cork boards and various Siltex insulating underlays.
"Adam Thompson turns a painter's definition and intentions upside down. In his new series of works, he expands the diversity of the means of painting. He ignores the brush and the canvas and uses naked industrial materials". The result: "Siltex on the wall".
Speaking of walls - there is also flooring. A tip for solving problems with uneven, problematic subfloors: the ingenious, simple JUMPAX renovation system. We advise you - just give us a call!
The exhibition will last until 2 September 2018.